VITAHCO® has strongly focused on PVC compounds Research and Development, our R&D teams are dedicated to study and design the special grades of PVC compounds to meet the difficult requirements from the market or to support and assist customers when they are facing the problem of processing in their extruders or injection moulding machines.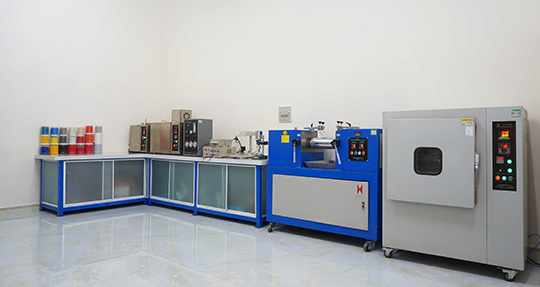 The state-of-the-art laboratory with the newest testing machines provides a good workplace to solve the tough technical challenges and allow us to produce the products with that repeatedly outstrip our competitors. We have tested in our laboratory the following specification
Extrusion surface and fusion conditions which can be simulated the real production at customer's machines
Two roll mill can help us to make a new sample in laboratory from a new formula
Tensile strength and elongation (driven by servo motor and software with the display resolution up to 1/250,000)
Hardness (shore A for flexible compound, shore D for rigid compound)
Specific gravity
Volume resistivity
Thermal stability at 200ºC
Aging test (can be conducted with rotary function to be required by a certain standard)
Hot set test
LOI test
Oil-resistant test
Color measurement by Spectrophotometer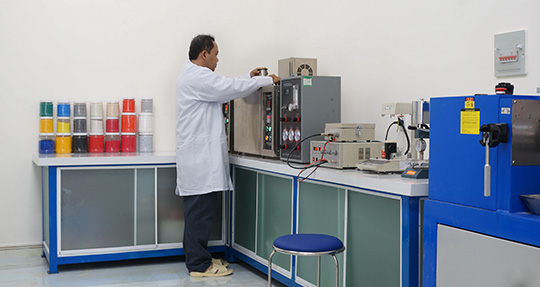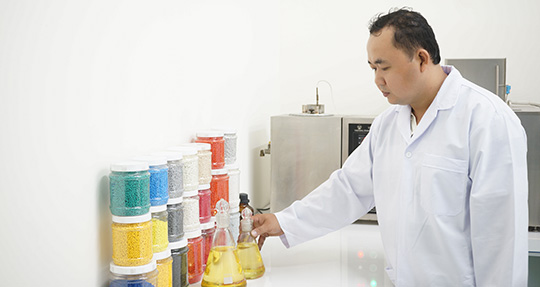 RoHS COMPLIANT
In Vietnam, most of PVC compound makers have still use lead stabilizers in the formula because of the strong properties and low cost that Pb brings to them, but it is not safe for the environment. Vitahco has been successful to replace lead stabilizers by Ca/Zn or Ba/Zn stabilizers in our formulas for all applications of PVC compounds to supply to the market the friendly products with odor free and safety. Our customers are happy and comfortable about our RoHS compliant PVC compounds.
DOP-FREE AND PHTHALATE-FREE
DOP and the equivalent plasticizers which contain phthalate are not allowed to use in many countries, even in industry products, such as the requirement of free of 3 phthlates (3P), free of 6P, 7P, 15P, 16P. Our R&D teams have also developed successfully the PVC compounds to be complaint to these requirements and have been supplying the the markets these special products.